Cannibal Galaxy: a love story

A new play by Charise Greene
Directed by Jenn Haltman

June 8-17, 2018
New Ohio Theatre

It's business as usual at the Washington D.C. Science Museum where the employees' personal lives keep getting in the way. Jo wants a child but is unable to secure an inseminator. Chet longs to make love, but dating kinda sucks and gaming is way more awesome. Claire searches for purpose by digging directly toward the center of the earth. Vadim prioritizes the needs of others but wouldn't know his own if they crawled into bed with him. Eloise lives in a treehouse and brushes her teeth with space particles. When chaos ravages a perfectly average day, these co-workers are flung into a cosmic galactic shift, rearranging their internal cartography. In these desperate times, Cannibal Galaxy: a love story is a new play about how we keep breathing as America eats itself alive.
Cannibal Galaxy: a love story was nominated for THREE New York Innovative Theatre Awards celebrating Off-Off-Broadway!

Outstanding Sound Design - Fan Zhang
Outstanding Set Design - Tim McMath
Outstanding Innovative Design - Yana Birÿkova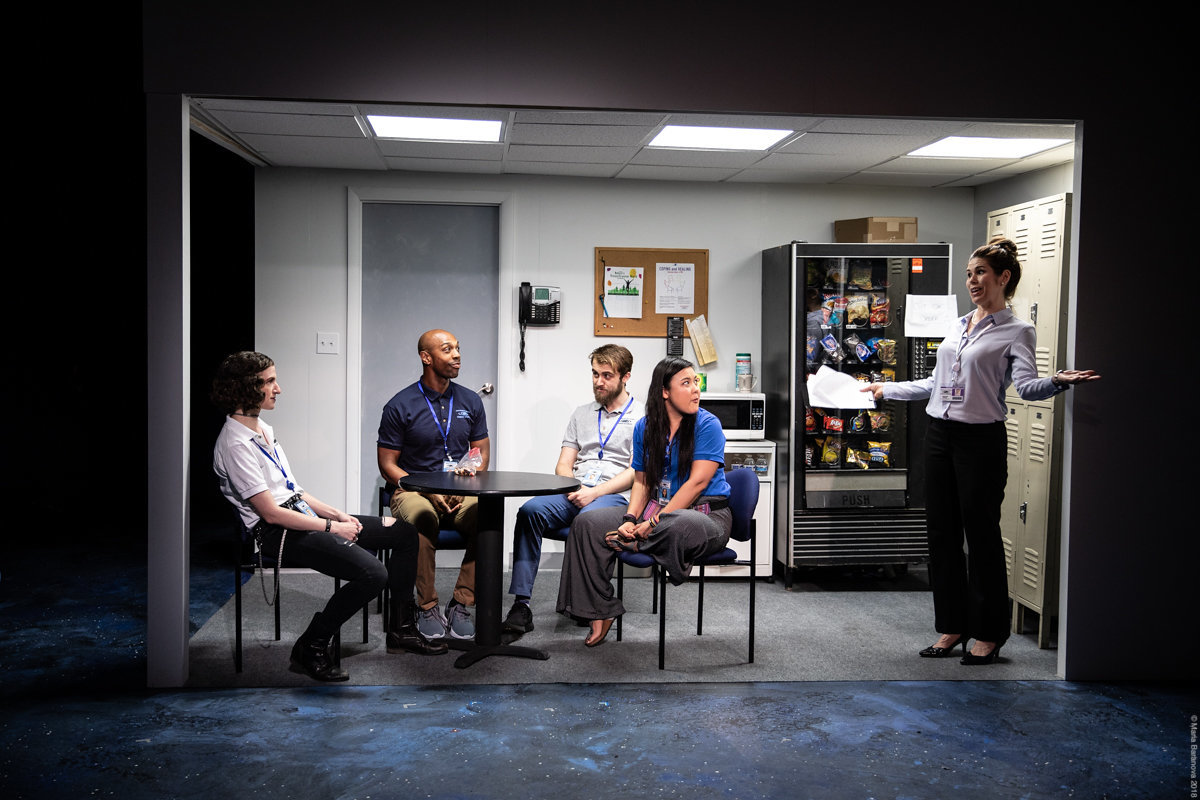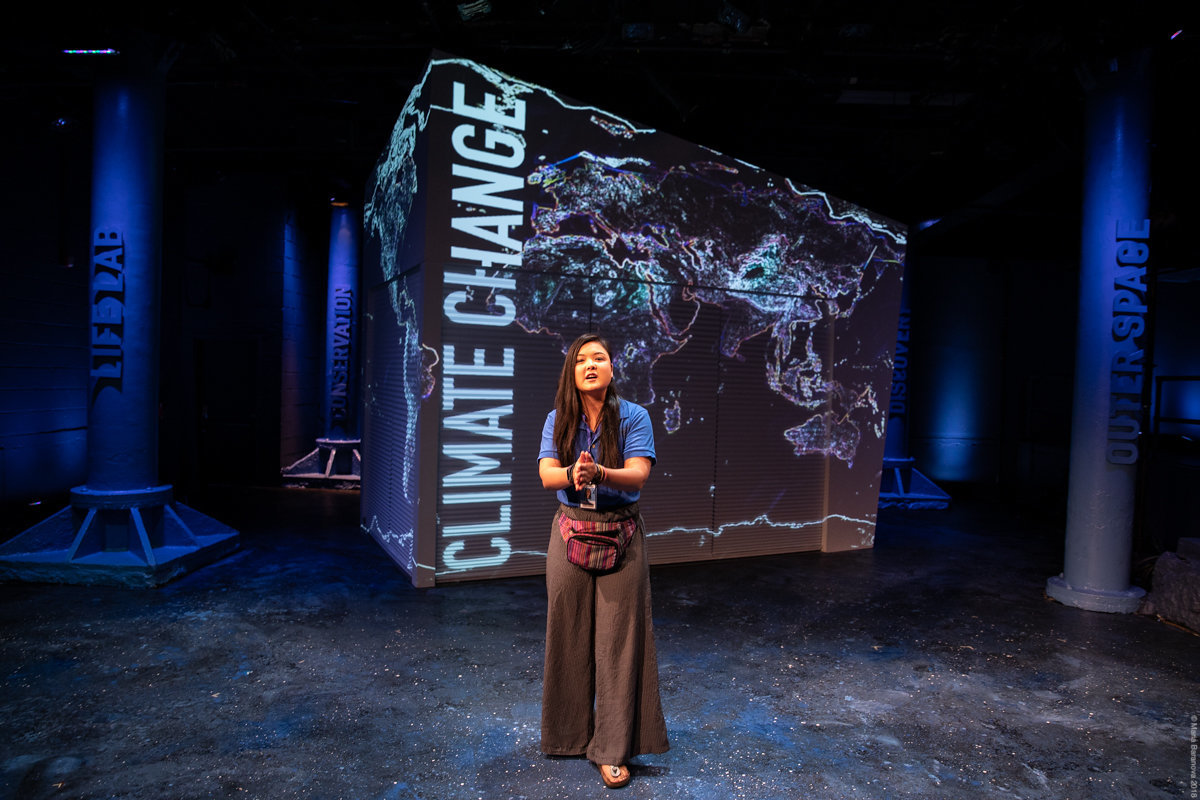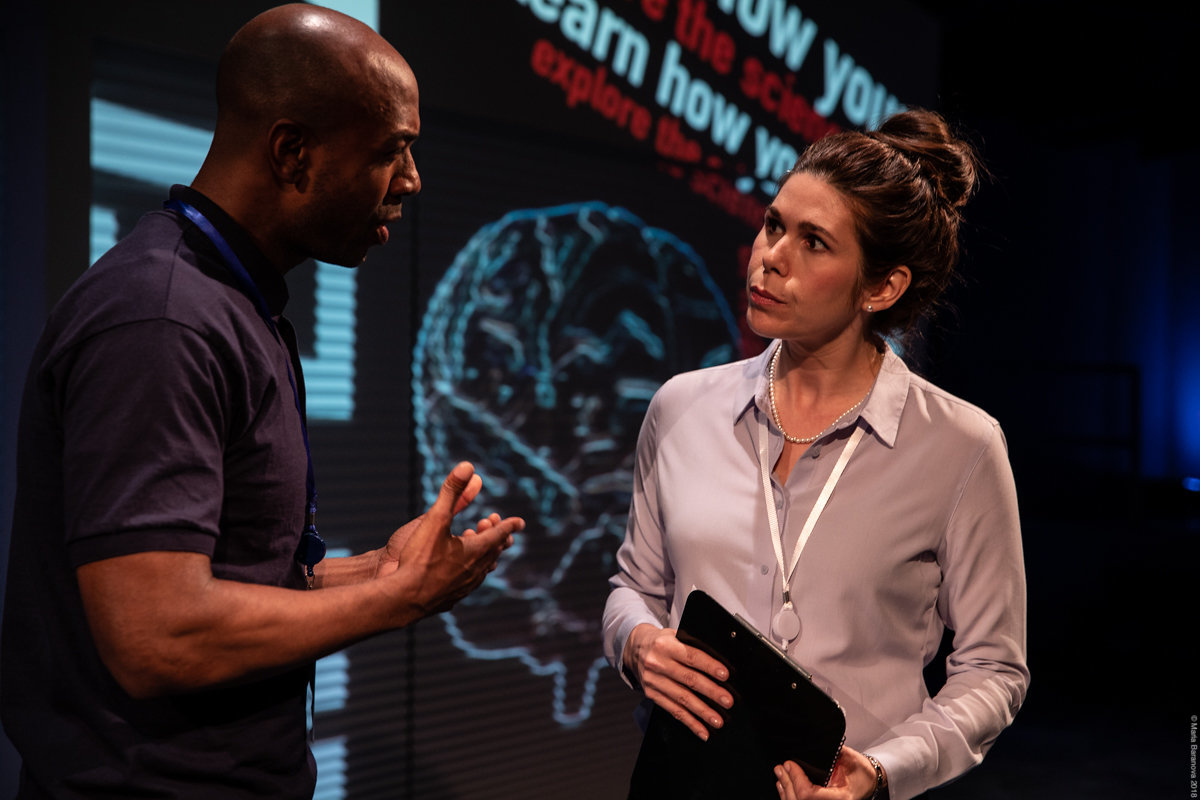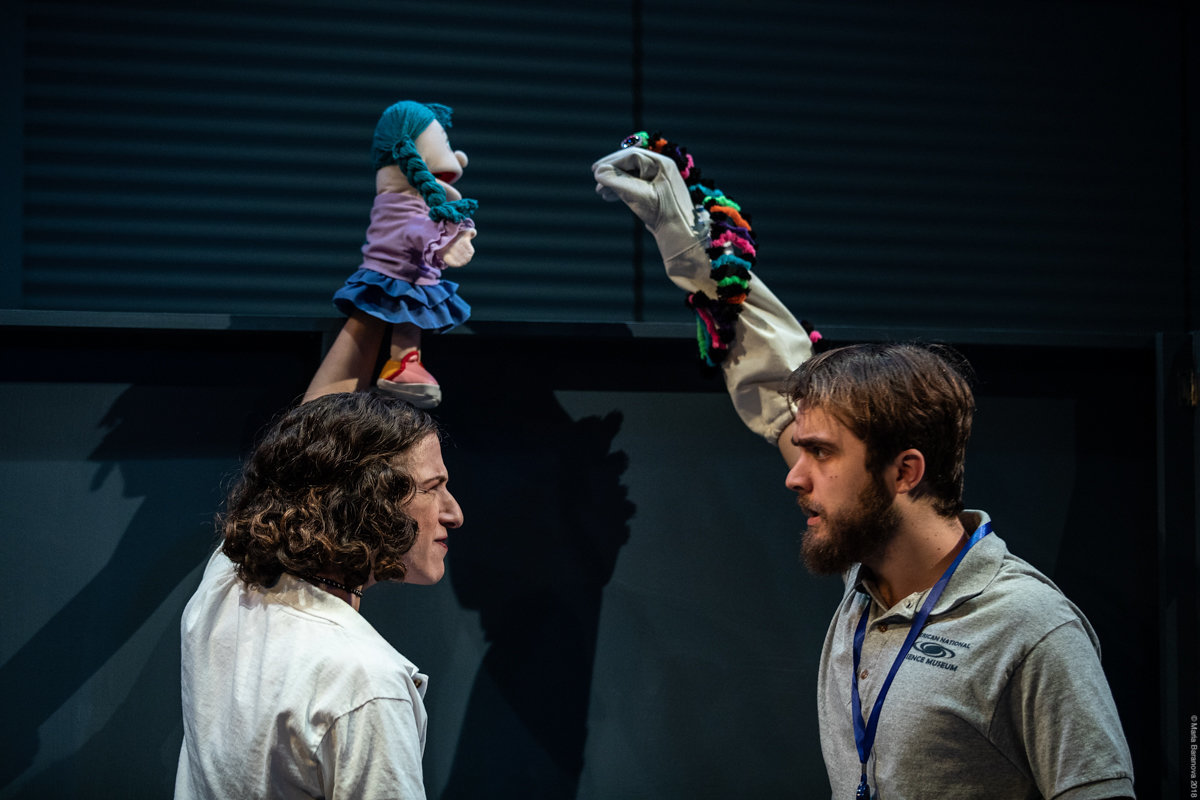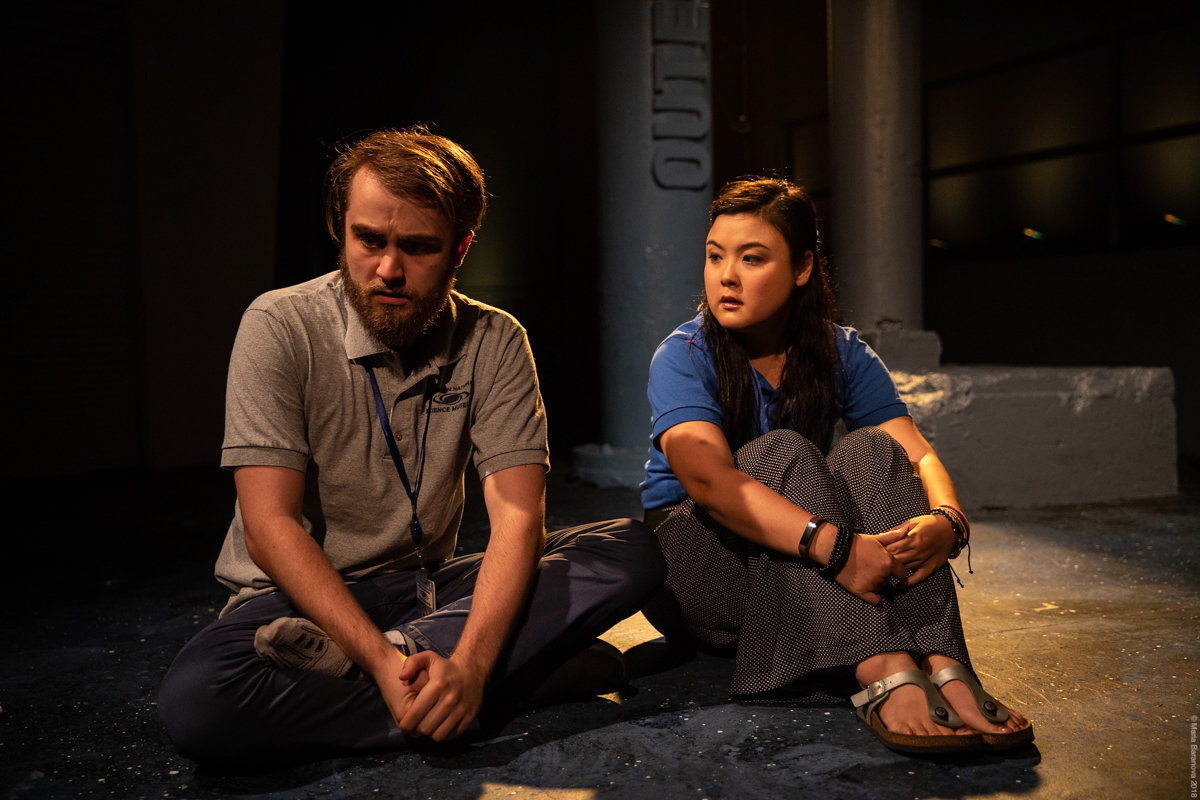 CAST
(in alphabetical order)
Vadim — Jason C. Brown*
Jo — Robin Galloway*
Eloise — Olivia Oguma*
Chet — Dominic F. Russo
Claire — Becca Schneider
Eloise's Mom/Carrie Henn/Patron — Jo Yang*
Cannibal Galaxy: a love story is an Equity Approved Showcase.
*Member of Actors' Equity Association
HISTORY OF THE PLAY
An Ensemble Studio Theatre Sloan finalist, Cannibal Galaxy: a love story was developed by Fault Line Theatre, and Xavier University held a professional workshop in September 2017 directed by Tiffany Nicole Greene, for which it received rave reviews. Our June production at the New Ohio Theatre was the New York Showcase Premiere. View the press release here.

We believe that art is a powerful tool for change, and given our country's current climate of violence, we were eager to bring people together and reflect upon what has become a national epidemic. With every violent act that occurs on our soil, we are reminded how terrifyingly important it is to tell this story right now. Learn more about the project by watching our fundraising video below.